From the order summary page, find the Invoice to Customer / Payment From Customer section under the Customer Order (shown below)
To the far right of Invoice to Customer / Payment From Customer, click the Delete button
Click Ok in the dialogue box that appears to confirm that you want to delete this invoice
Once deleted, you'll see a green message confirming that the invoice has been removed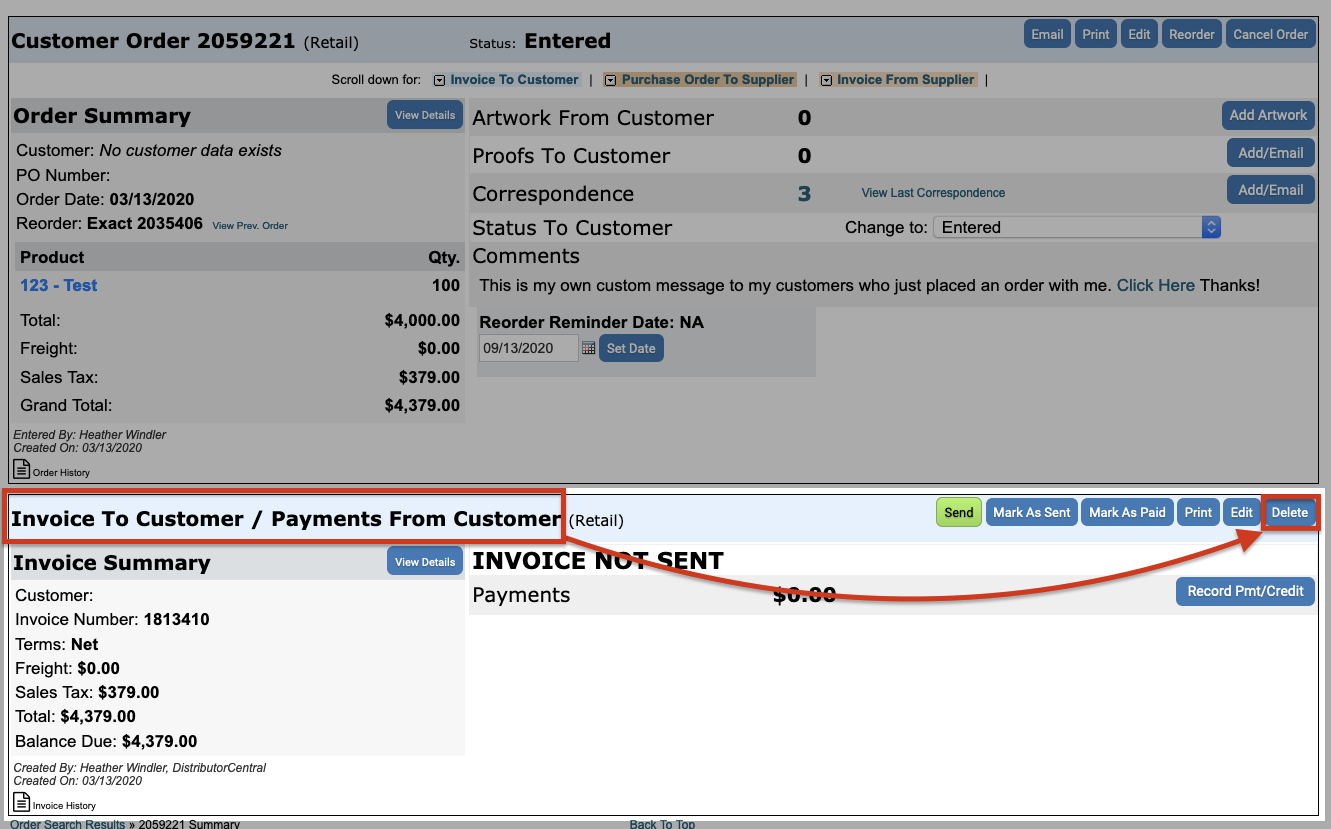 Please note the following tips
if you've collected payment from your customer via credit on your DistributorCentral website, deleting the invoice will not revoke any funds collected. However, your invoice will no longer show as paid in your account reports. Other things to keep in mind:
If you re-create an invoice, after deleting it, the invoice date will be the day you re-created it NOT when you originally created the first invoice.
After re-creating an invoice, you can use the Mark as Paid function to indicate that this invoice has already been paid without actually collecting any additional payments. But if you mark an invoice as paid, the most recent payment date will show the day you marked it, not the date you collected the actual payment.